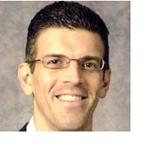 Randy Grigg is a highly experienced investment banking and business consulting professional dedicated to helping technology consulting firms dramatically increase enterprise value. With nearly 20 years experience focused on the technology consulting space, Grigg has completed over 90 M&A transactions totaling well over $1 billion in value. He has run three of the most active acquisition programs in the sector and, through experience evaluating hundreds of consultancies, he brings unique insight into key performance indicator benchmarks and best practices of highly profitable firms.
As founder and Managing Partner of Ridgecrest Advisors, Grigg works closely with technology consulting firms to:
improve relative performance visibility, increase profit margins and reduce business risk through business consulting,
fortify, extend or transform their businesses through acquisitions,
enable strategic investments or partial liquidity events through private placement financings, and
achieve premium value exits with attractive deal structures through company sales.
Prior to founding Ridgecrest Advisors, Grigg was a Managing Director at DecisionPoint International, where he completed over 30 M&A transactions while focused entirely in the technology consulting industry. Previously, he was Vice President of Corporate Development for StaffMark, Inc., a publicly-traded IT and business consulting firm. Grigg led all acquisition activity for StaffMark, which completed over 40 transactions totaling $1.6 billion in revenue, including the purchase of a $250 million revenue publicly-traded UK firm and the divestiture of a $630 million subsidiary. Prior to joining StaffMark, he was a Director of Corporate Development & Project Finance for the overseas private equity investment group of $100 billion revenue Koch Industries. While at Koch, Grigg worked on cross-border investment and financing transactions in numerous countries, including Germany, Algeria, Indonesia, Australia and Singapore. Grigg began his career at Bank of America, where he worked with private equity group clients to provide senior and mezzanine financing for leveraged acquisitions.
Grigg has served on the Boards of Directors of several privately-owned companies, has been a guest lecturer on M&A at various universities and serves on the College of Business Finance Advisory Board at the University of Missouri.
Grigg holds a BS degree in Finance, summa cum laude, from the University of Missouri, and an MBA, high honors, from the J.L. Kellogg Graduate School of Management at Northwestern University. He also holds Series 79 and Series 63 securities licenses.